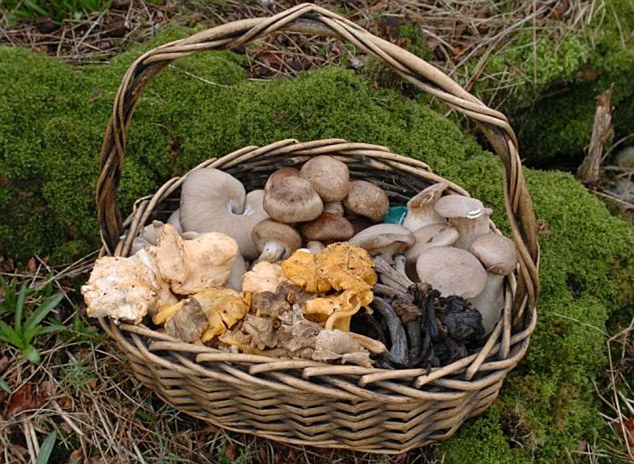 There are those out there who think that we should return rather to our hunter gatherer roots. Simply pick from nature's bounty rather than intensively farm the planet. There's really only one problem with this delightful idea: we'd all starve within months having stripped the Earth of everything edible:
Epping Forest, an ancient woodland straddling the border of greater London and Essex, is one of the best fungi sites in the country, with over 1,600 different species. But, like other fungi-rich sites such as the New Forest, it is being stripped out by illegal picking by gangs believed to sell the wild mushrooms to restaurants and markets.

"They leave a trail of destruction," says Dagley, who has been head of conservation for 20 years at the 6,000 acres wood. "It has stepped up over the last five years. Sometimes people run away when they are challenged, but we have been threatened too. People pick using knives so they feel armed."

He says pickers often take everything away and sort the edible from the poisonous later: "You can find people with 40kg of fungi, which is huge" but much is just thrown away.

Dagley says it is distressing to see the destruction, and it prevents the forest's 4.5 million annual visitors enjoying the spectacular variety of fungi. The weird and wonderful shapes and colours of the fungi he points out revives his enthusiasm. "You have gills, frills and pores and the puffballs, they are like things from outer space," he says.

The growing popularity of foraging for wild food may be part of the problem, says Sue Ireland, director of green spaces for the City of London Corporation, which manages Epping forest: "In rural areas, foraging is fine if you are picking for your own personal use."
Quite: there's no problem at all with a couple of people going off for some ceps: nor with a bit of picking the hedgerow for some blackberries of the sloes for the Christmas Gin. But as soon as many people do it it becomes unsupportable. This is why we have mushroom farms of course. And farms for cows, because hunting the aurochs to extinction has already been done. And farms for what and so on. The truth is that, other than as a very marginal leisure activity, we just cannot live off nature's bounty. There's just too many of us to be able to do so.